£3.80
150 g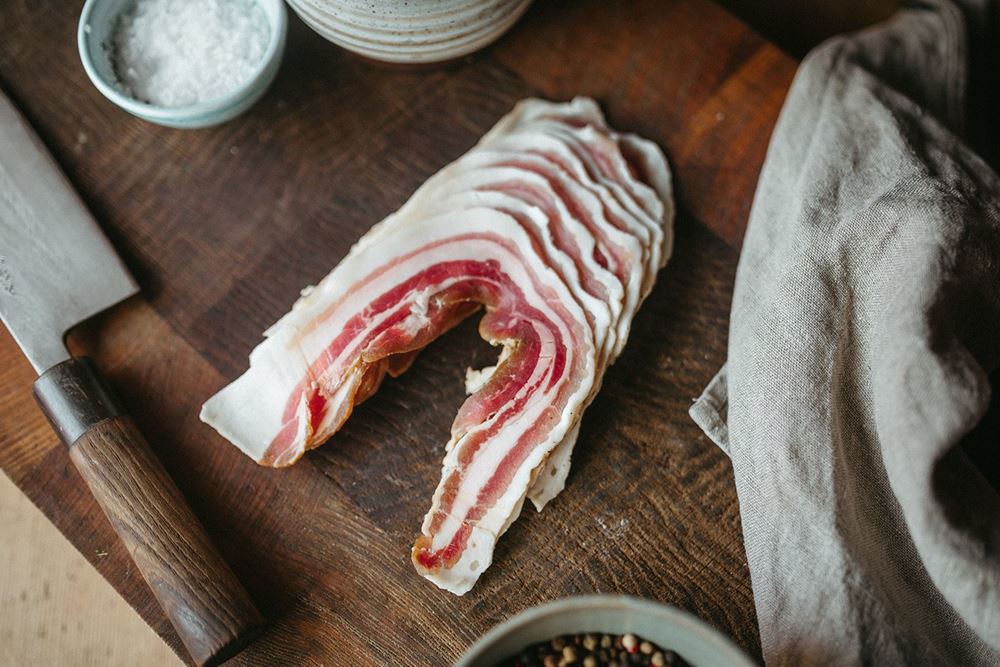 A packet of belly bacon from our own free-range, hand-raised, rare breed Berkshire and Mangalitsa Pigs. Our in-house butchery does not use nitrates.
This bacon is great for cooking with (carbonara etc.) or crisped to perfection for your breakfast.
Please note: We butcher our pigs around the middle week of each month. To ensure freshness this product may arrive frozen.