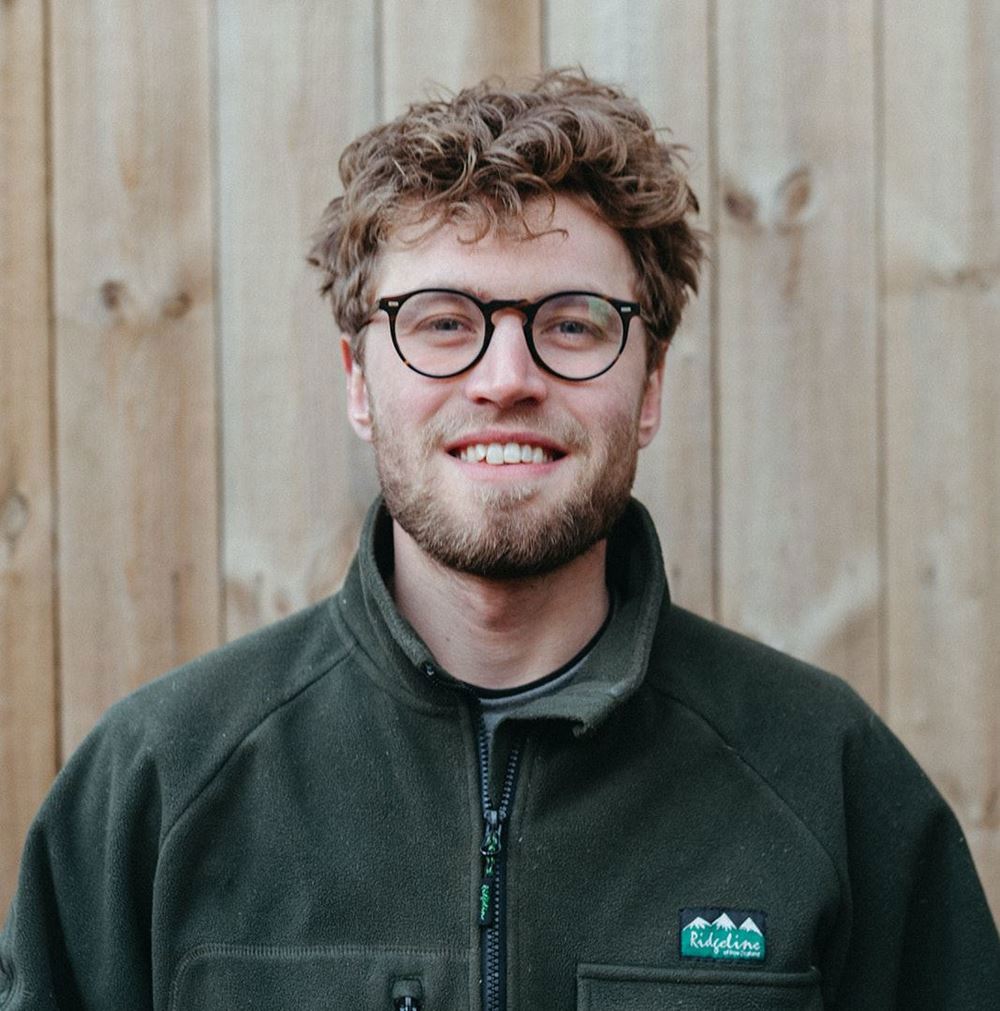 Angus' interest in farming developed from a young age as he grew up surrounded by the daily activities of his parents dairy farm. Due to falling milk prices and a failing industry, Angus was strongly encouraged to not pursue a career in farming. After spending six years living, working and studying art and architecture in New York Angus returned to the family farm to discover it was going to be sold.
In a bid to preserve the family farm and prove that small scale farming models are resilient and have a future, Angus and some friends set up The Free Company in 2016. The idea of The Free Company developed organically as it went from the early days of a few dinners to showcase local produce to a full seasonal restaurant serving predominantly ingredients grown on the farm.
With a strong interest in sustainability and environment Angus is focused on breeding native pigs cattle and sheep. Angus has developed a close relationship with his colleague Owain and is often found on the back of the quad bike.