£9.00
ea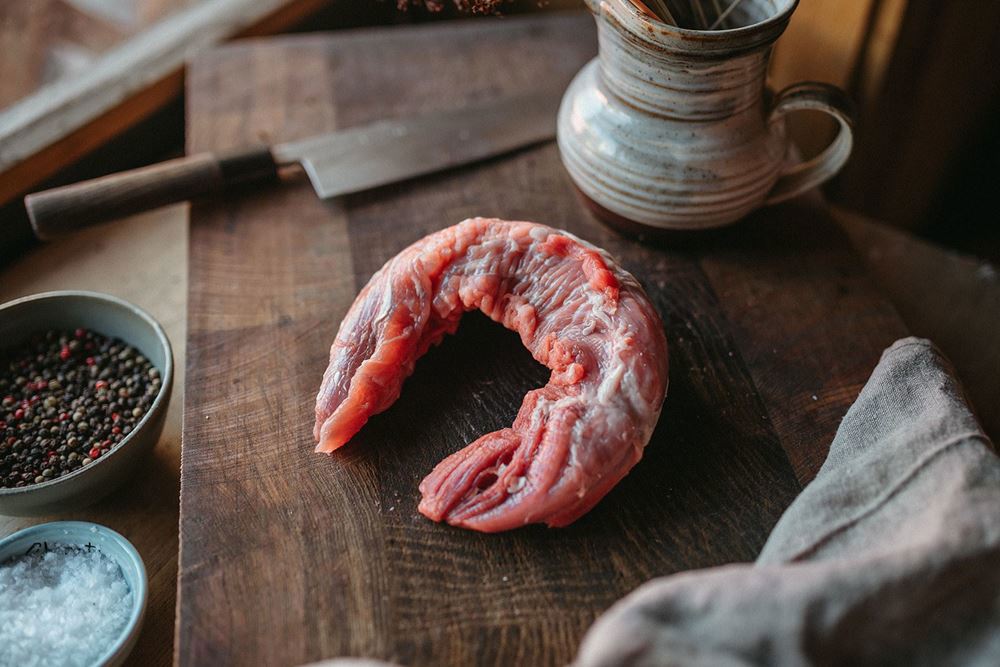 A piece of fillet from our own Berkshire x Mangalitsa pork. Approximate weight = 400g.
We are proud to farm free-range, hand-raised, rare breed Berkshire and Mangalitsa Pigs. Our in house butchery does not use nitrates or nitrites during curing and our smoking is carried out using windfall timber from the farm. We are zero plastic and use compostable and recyclable packaging for all our products. We sell all our products directly to our customers in a way that we believe is truly sustainable.
Please note: We butcher our pigs around the middle week of each month. To ensure freshness this product may arrive frozen.