£20.40
ea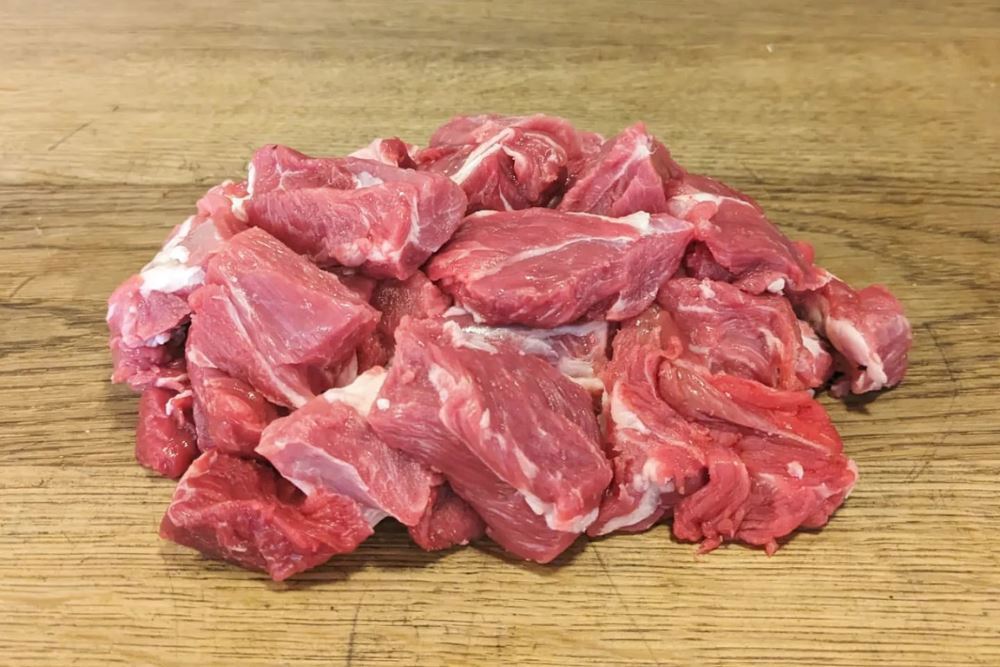 Half a mutton neck for braising, bone in. Approx 1.2kg.
Perfect cut for any number of delicious stews or a curry - appreciates a slow cook.
Much milder and more tender than you expect from mutton - much more like a hogget (1 year old sheep). That said, this cut is typically one of the stronger cuts and so works perfectly with lots of bold flavours in a stew.
The breed is Shetland and they are entirely pasture raised and finished.