£3.80
150 g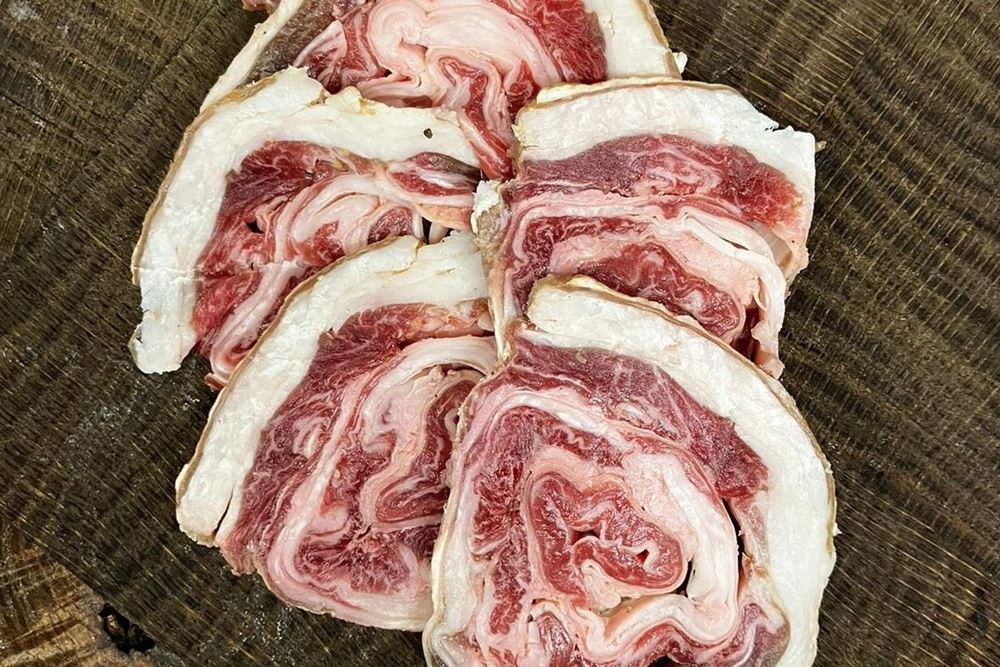 Mutton - Spiced Belly Bacon - all the joy of bacon with a delicious depth from the mutton, lifted with some spices to compliment. Incredibly moreish!
Ingredients: Mutton belly, salt, sugar, pepper, coriander, cumin, caraway, fennel, star anise
Our in-house butchery does not use nitrates.
Please note: We butcher our sheep around the middle week of each month. To ensure freshness this product may arrive frozen.